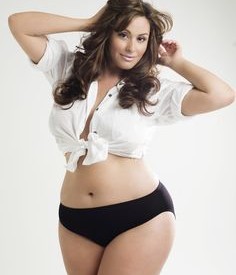 Periods and menstrual cramps are painful companions of some women, until they age and go through menopause. Since the problem occurs every month and affects the quality of life for at least three days for different age groups of women, there is much that needs to be done to understand the problem and make some lifestyle changes to help alleviate the issue.
The pain in periods occurs usually in lower abdomen and can last for about 2 to 3 hours consistently. Many women also suffer headaches, nausea and severe back pain during their cycle. While the teens are forced to skip school, working women face difficulty concentrating on work and housewives struggle to perform their routine household chores during this time.
The main causes for the pain and discomfort during periods is the hormonal activities inside the body of the women during periods. The good part is that with growing age, women tend to become more relaxed and used to the situations during periods and the pain tends to become at least bearable.
For teens, having early periods can cause such situations as spotting. This can result into embarrassment and stress among the young minds. The trauma remains higher among those studying in co-educational schools. The solution to this is usage of good quality liners and advanced training by the parents and guardians to teenage girls.
The role of food in periods:
Controlling the discomfort:
Having warm beverages like water, ginger tea, honey tea and other beverages that are warm in nature can bring relief to women during periods. This is because warm liquids enhance the blood flow and activate urinary area in women. The smoother the flow of blood, the lesser the pain.
Having light but frequent meals can also help during periods. Periods are often associated with indigestion that may further lead to constipation.
Foods like salmon, parsley, celery, and hummus can uplift the mood and also give a good night's sleep. Since these are rich in nutrients, they fight the nutrient loss during periods.
The focus should be on whole grains, poultry and olive oil during this time.
What to avoid:
It is pertinent to avoid too much dairy items like curd, yogurt and milk during the menstrual cycle as these are often cold in nature. Too much of caffeine can also raise anxiety; tea is a preferred option over coffee. Excess intake of sugar can trigger cramps and discomfort. Even red meat—that can leave stomach upset especially during pregnancy—shall be avoided.
Soft drinks or any form of aerated drinks are a big no-no during periods. These should be avoided to fight the sluggishness, bloating and pain in the stomach. Processed foods like chips, burgers, pizzas that are high in sodium levels should be avoided as well.
Meet friendly and fun girls at www.cityofeve.com.
August 13, 2015
monicamontone
Women
3 hours, Acupuncture, bloating, Caffeine, Coffee, Combined oral contraceptive pill, Dysmenorrhea, Headache, Menopause, Menstrual cycle, Menstruation, nausea, Pain, three days